Deputy Sheriff Christopher Burgert
Bradford County Sheriff's Office
End of Watch: March 31, 2004 Age 30 6 yrs service

Shot and killed along with his partner Deputy VanKuren while attempting to locate and arrest a subject in a junkyard in Wells Township, Bradford County, Pa

Deputy Sheriff Michael VanKuren
Bradford County Sheriff's Office
End of Watch: March 31, 2004 Age 36 10 yrs service

Shot and killed along with his partner Deputy Burgert while attempting to locate and arrest a subject in a junkyard in Wells Township, Bradford County, Pa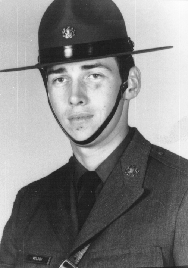 Trooper Joseph J. Welsch
Pennsylvania State Police
End of Watch: September 13, 1977 Age 26 4 yrs. service

Shot and killed while assisting Constable Walter Mitchell (also wounded) of Covington, Tioga County, Pa, in serving a tresspass warrant.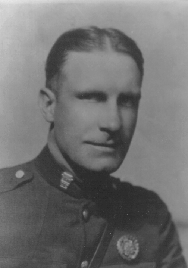 Patrolman J. F. Proof
Pennsylvania Highway Patrol
End of Watch: August 29, 1928 Age 30 1.5 yrs service

While attempting to apprehend a speeding motorist in Tioga County, Pa, patrolman Proof lost control of his motorcycle and struck a bridge abutment the night prior.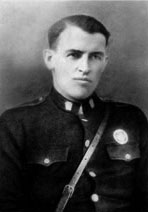 Patrolman Martin A. Hanahoe
Pennsylvania Highway Patrol
End Of Watch: February 27, 1927 Age 23 1 yr. service

On Oct. 26, 1926, while attempting to stop a motor vehicle near Towanda, Pa., driven by a fugitive suspect, the fugitive forced Hanahoe off the road, striking a telephone pole. He was transported to Robert Packer Hospital, where he died from his injuries over 1 year later.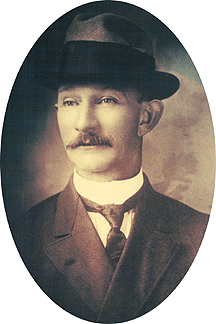 Fish Warden William E. Shoemaker
Pennsylvania Fish & Boat Commission
End of Watch: September 22, 1921

On August 25, 1921 Warden Shoemaker was shot when one of two men he was trying to arrest in Bradford County for fishing without a license, grabbed his gun and shot him at point blank range. He died 28 days later.


Chief of Police Edward W. Fenner
Troy Borough Police Department
Troy, Pennsylvania
End of Watch: June 17, 1905 Age:49, 5 yrs service

Shot and killed while investigating a Burglary in progress at a local business.


Edwin S. Pomeroy, Deputy Constable of Troy
Troy Borough, PA (and former Constable)
End of Watch: 1851

Stabbed in the heart during a struggle with a prisoner that he had just arrested on a warrant in Columbia Cross Roads, PA
F.O.P. Northern Tier Lodge 60: "Chartered in 1944"
Bradford & Tioga Counties, Pennsylvania